Handmade leather doctor's bags
In mijn atelier aan de Academiesingel 20 in Breda maak ik mijn handgemaakte leren dokterstassen. Ook maak ik leren laptoptassen en handtassen, allemaal gebaseerd op het klassieke dokterstas model.  
Je vindt hier mijn machines en een kast vol prachtig leer. Zo kan ik je favoriete model maken in het leer dat je zelf kunt uitkiezen. Kom langs zodat we samen kunnen kijken wat het beste bij je past.
Van alle tasmodellen heb ik er minimaal 1 op voorraad, zodat je kunt kijken, voelen en je spullen er in kunt passen. Neem deze spullen zoals een laptop mee als het kan, dat maakt het makkelijker voor je om de perfecte tas te kiezen.
Sommige weken zijn is erg druk en dan kan het zijn dat er een wachtlijst is om langs te komen. Kijk voor inspiratie alvast rond op deze site en op mijn Pinterest.
Je kunt via de site een contactformulier invullen. Je mag me ook bellen of appen op 0642137779
See you soon !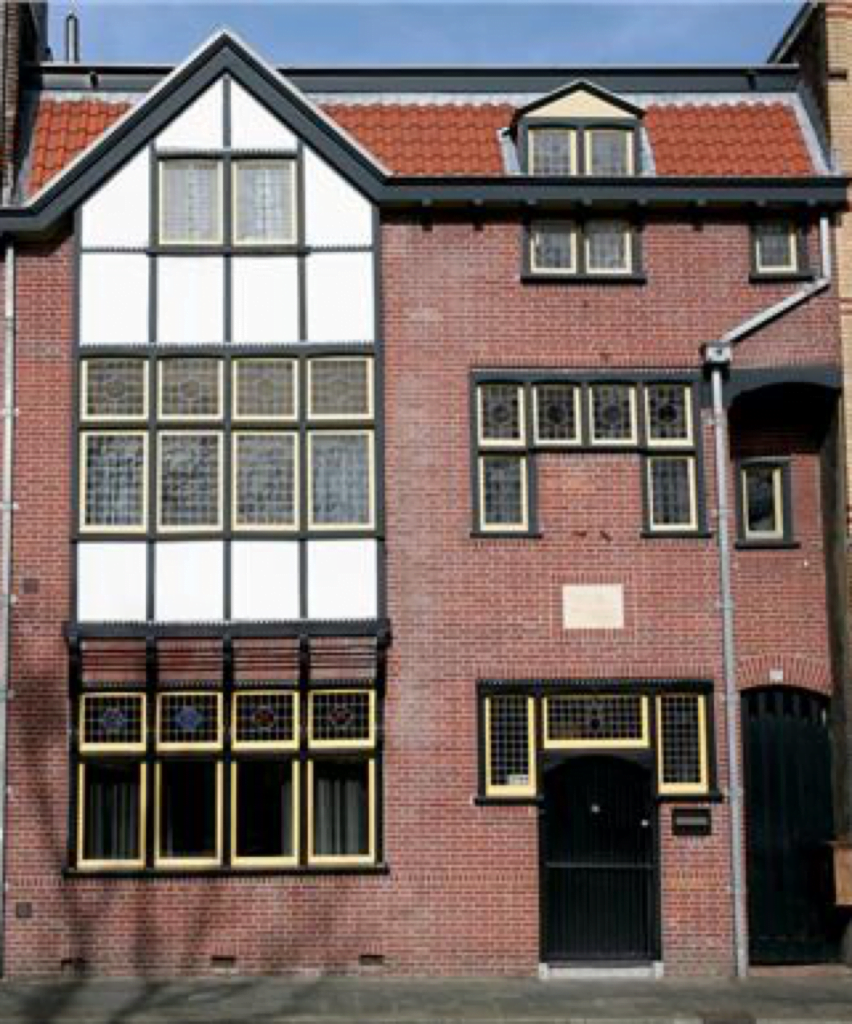 Our house is a special monument. At the rear on the ground floor is the workshop where the bags are made. There used to be a furniture maker and stained glass workshop here. The workshop has also been a sculpture studio for 30 years. Above this, on the first floor, you will find the former painting studio, which is now used as a meeting and training room. We call this space In the Bags Factory. The house is just a 10-minute walk from the city center, a nice walk through the Valkenberg city park. And only a 5 minute walk from the station. You can park your car in front of the house in the street or nearby. You can also easily park on the parking deck above the station. Are you coming by bike? You can safely store it in the gate next to our house.
Years ago I started making leather ladies and gentlemen doctor's bags. I learned it from someone who has long been making classic leather doctor's bags and leather work bags for men and women. He already learned it from his father. I was immediately enthusiastic about the model. The bag is sturdy due to the bracket, stands on legs so that the bottom is well protected and remains open, so you have a good view of your things. The leather work bags and doctor's bags that were made were mainly black and brown and then mainly for men. In my eyes it could all be a bit more 'funky'. In particular, a hip doctor's bag, business bag for ladies, was hardly to be found. There were leather doctor's bags, but they generally looked rather classic.
I decided one cool and hip doctor's bag for the ladies GP and nurse to design, surprisingly in color. So not always that black and brown, but all kinds of colors in surprising color combinations. A leather ladies doctor's bag should have enough space for all the things that need to be taken along. There is a zip pocket in the middle and a side partition on each side. These are stitched into the side seam, so that 4 closed compartments are created in your doctor's bag. All things stay in place so well.
Leather doctor's bag made of residual leather
For every leather doctor's bag small and large I almost only use residual leather. That is, learn that is left over from a larger party. The color of that one skin has just turned out wrong or there is a mistake. Then this leather skin comes to me and I can have the most beautiful leather ladies and gentlemen doctor's bags, with a green feeling. And gone = gone
Hence, every doctor's bag or laptop bag is a unique item, or made in a very small edition. In consultation, this bag can also be ordered in other colors.